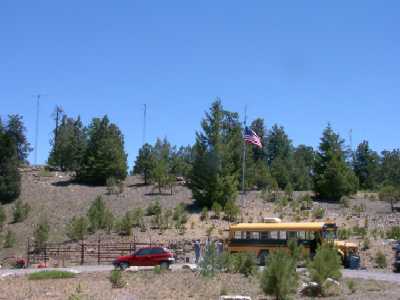 Field Day site, Our comm bus and 3 towers on hill, 2 CW 1 SSB.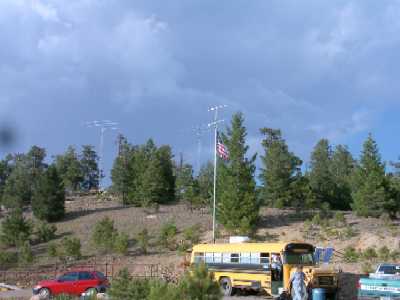 Bus with VHF antennas on flagpole and solar panels in background.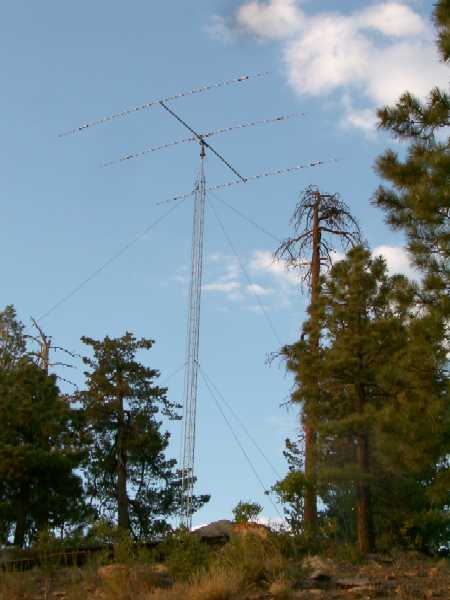 One of the tri-banders on 40ft tower for CW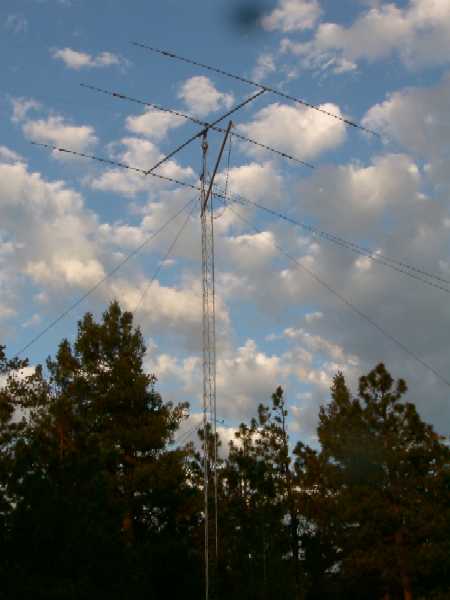 Another tri-bander on the hill at 40ft for CW.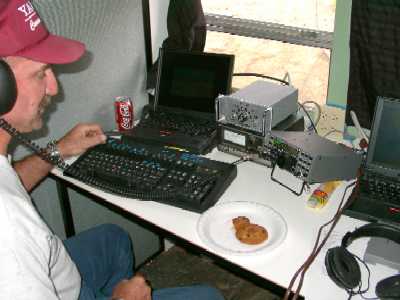 20 meter CW position using K2 Xcvr.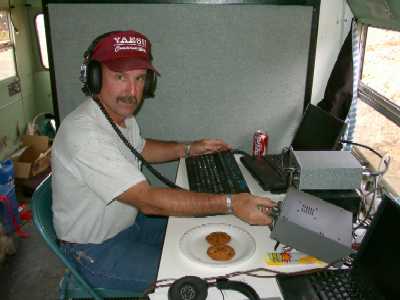 Warren NI5L operating a CW position

Britt NA5S operates a CW station using K2 Xcvr

Britt NA5S operates One of CW stations Field Day 2003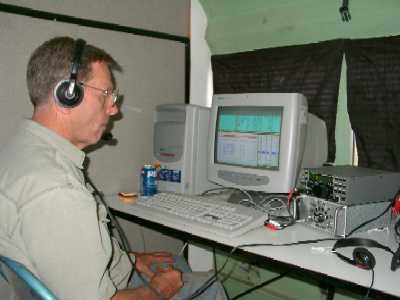 Larry W7MCO operates SSB Station, K2 Xcvr & bandpass filter.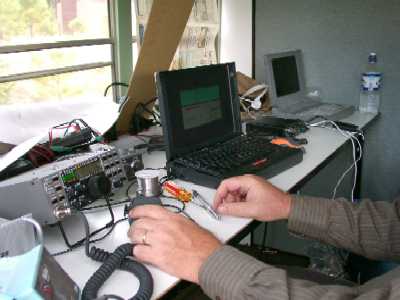 GOTA station in operation with K2 Xcvr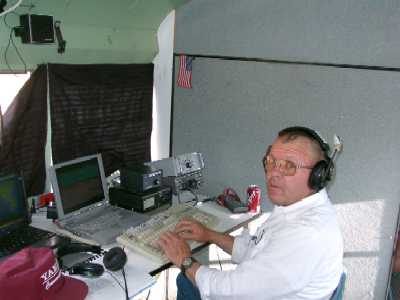 Milt, N5IA operates a CW station K7EAR 2003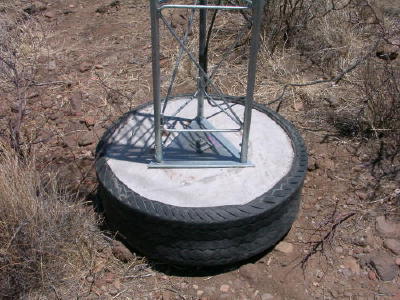 EAARS field day tower base, Yes they were heavy.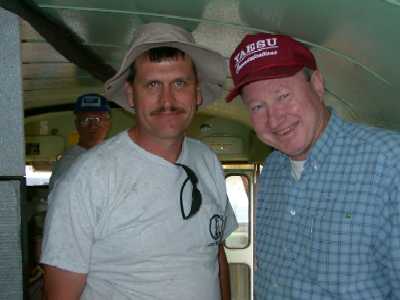 Lon K7LON (President) and Dave KB7WI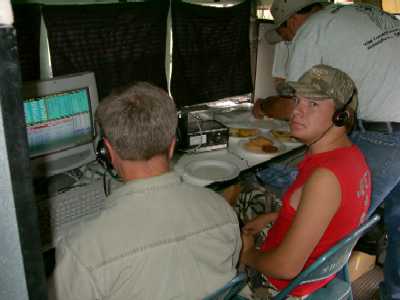 SSB Position with W7MCO operating, Justin Jensen assisting.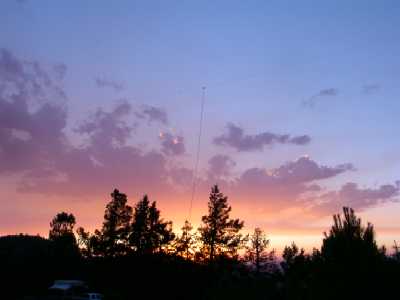 Sunset, Note GOTA station G5RV dipole suspended above field day site.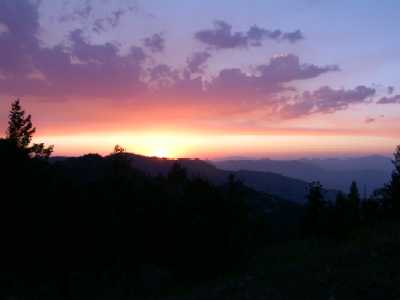 Sunset from Graham Mtns looking west.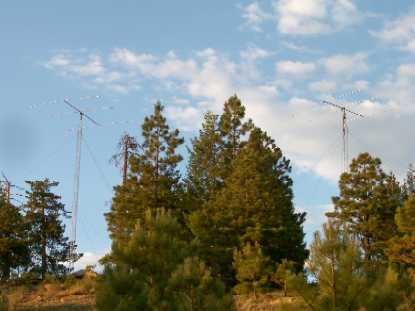 View of two tribanders on hill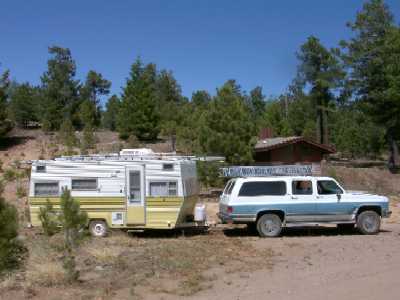 All loaded up for trip home