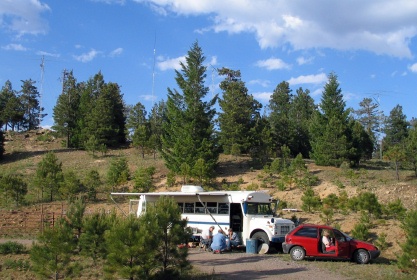 Field Day site, looking up at the towers on the ridgeline, 2 CW, 1 SSB, 1 80 mtr vertical and 1 VHF.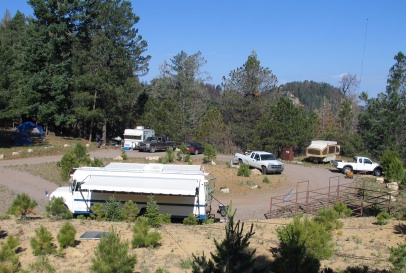 Field Day site with EAARS comm bus in center, as viewed from the ridgeline near towers.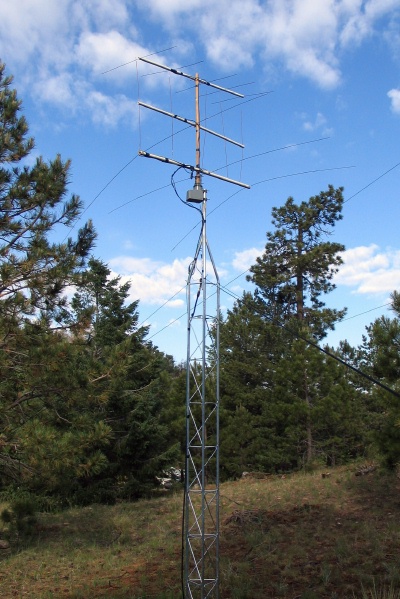 VHF Tower with K7JEM's homebrew antennas for 6 & 2 mtrs.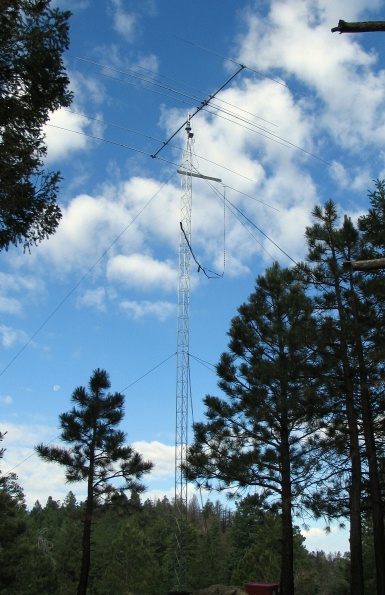 CW tower for 15 meters new Force 12 C3 antenna, & 40 mtr double extended zepp.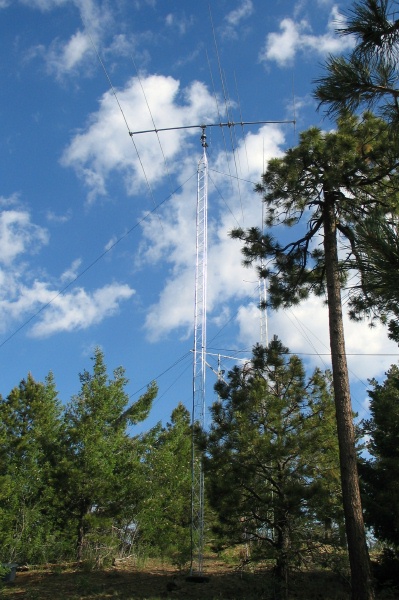 40 ft tower with Force 12 C3 for 20 meter CW.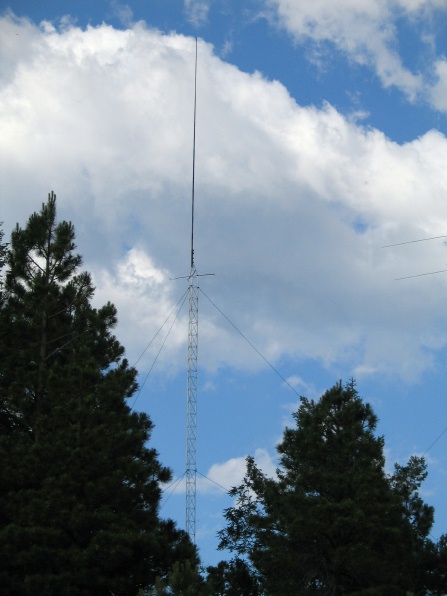 Full sized 80 meter Vertical.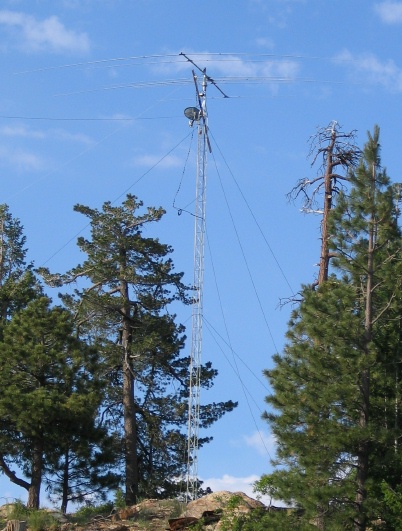 SSB tower with Force 12 C3, DEZ for 40 and 5.8 Ghz internet link.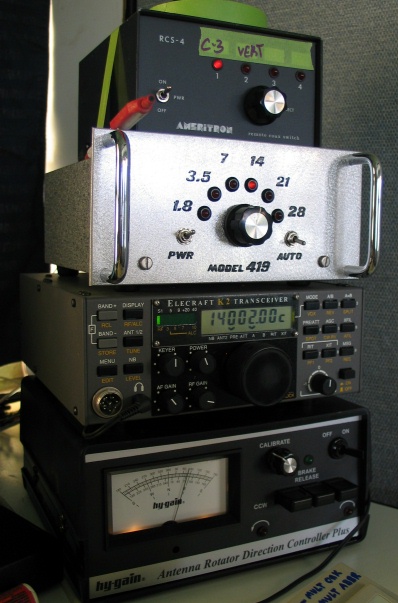 The "stack" at the 20 mtr CW position.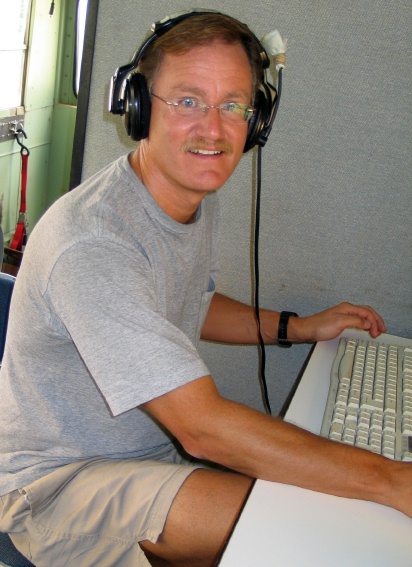 Bill, WB0O, operates 40 meter CW station.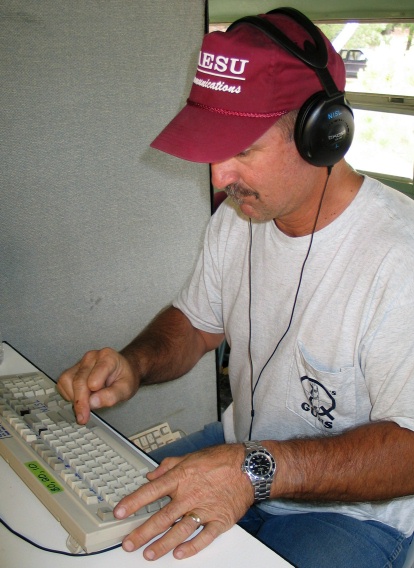 Warren, NI5L, operates 20 meter CW station.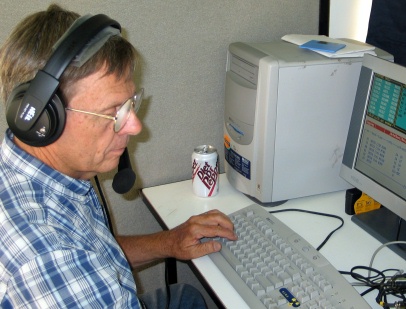 Larry, W7MCO, operates SSB position.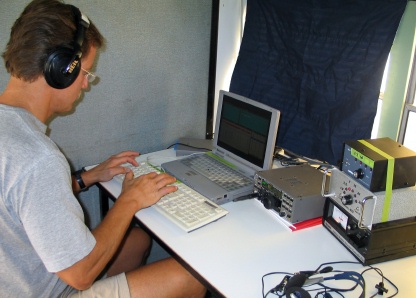 Bill, WB0O, operates his first Field Day since high school days.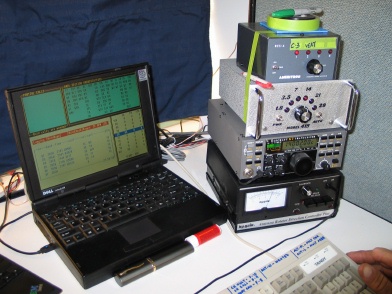 The 10, 20, and 80 meter CW station.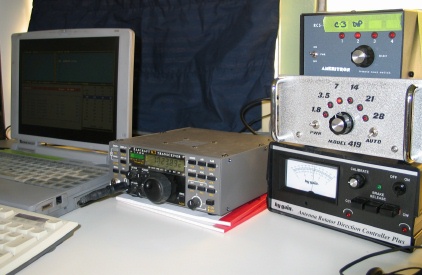 The 15 and 40 meter CW station.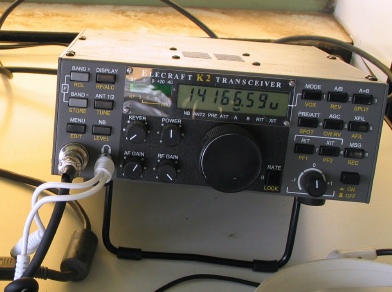 The GOTA station.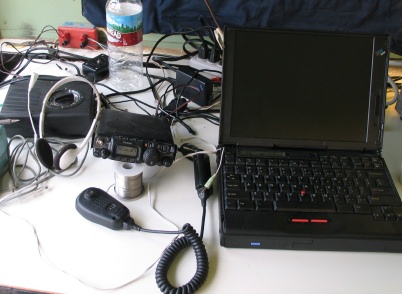 The VHF station, 6 & 2 meterSSB.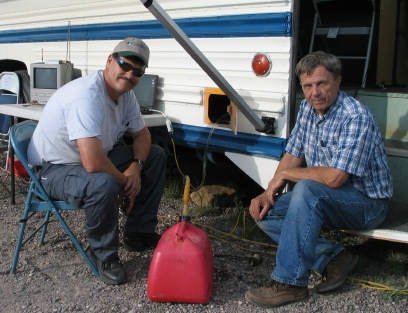 Lon K7LON (President), and Larry (secy/treas) W7MCO, siphoning gas for lighting generator.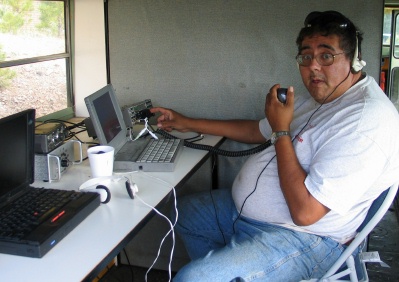 Ernie, KD7IOG, learning to operate the GOTA station. He made a grand total of 61 contacts. THANKS ERNIE!!! And for the great steaks & hotcakes.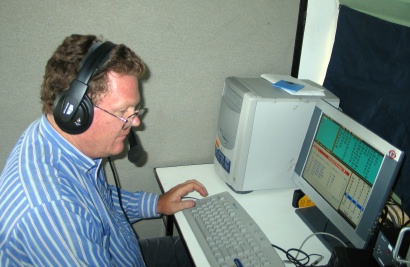 Joe, K7JEM, operates the SSB station on 15 meters.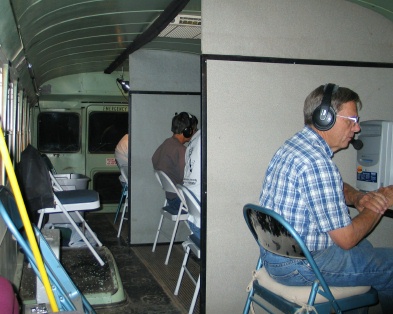 View of the midnight crew at all five operating positions in the EAARS bus.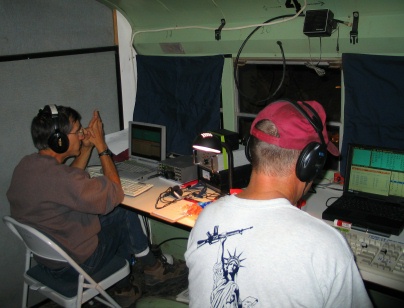 Steve, N2IC, is praying for contacts on 40 CW while Warren NI5L runs 'em on 20 CW.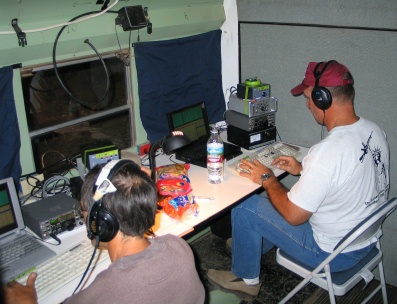 The night is long on the 40 & 20 meter CW stations for Steve, N2IC and Warren, NI5L.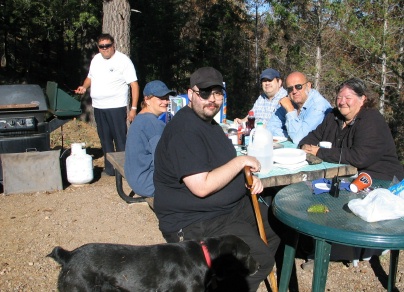 The breakfast gang: Ernie-KD7IOG, the hot cake chef, Penny-KE7EDQ, James-W1EYE, Ernie-W7KQZ, Dave-WB7ONJ, and Grace-KB7CSE.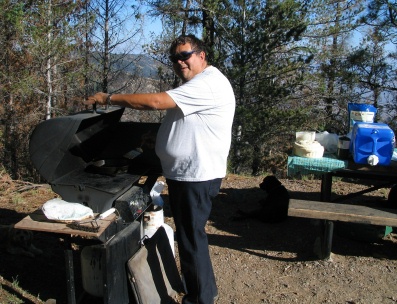 Ernie-KD7IOG, cooks hot cakes for breakfast. Also compliments to Ernie for the "cooked to order" steaks the previous day.