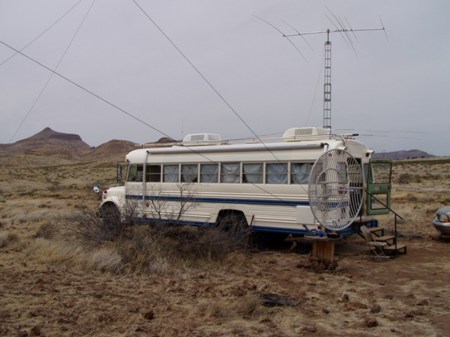 EAARS communications bus. Also our 2.4Ghz link to internet.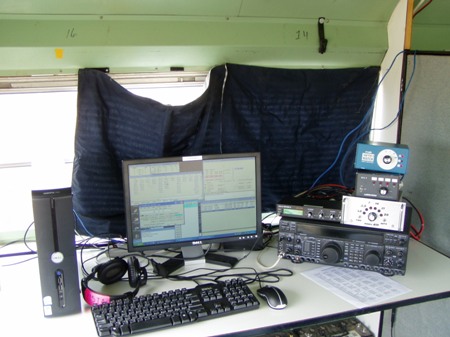 40 meter SSB operating position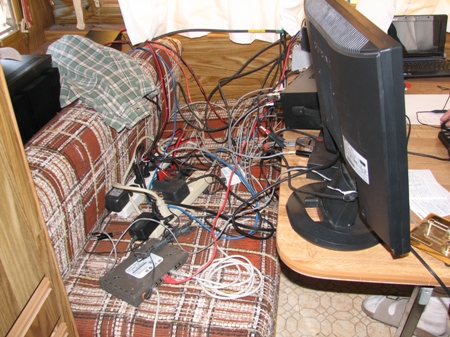 What it takes to make the 20 CW station work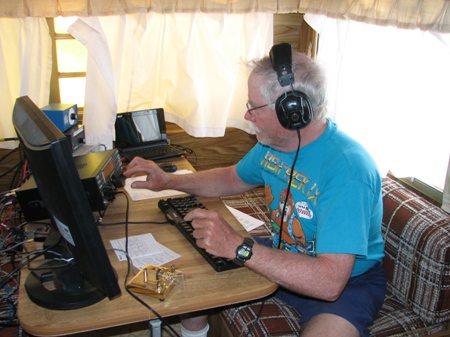 Dan-K7IA operating the 20 CW station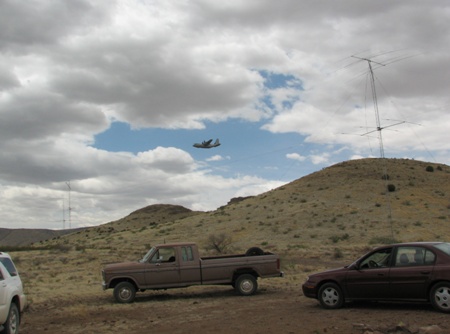 It's good we didn't put up the tall towers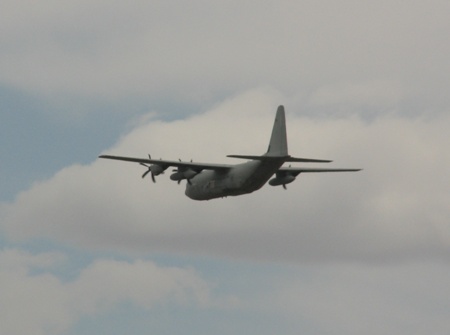 The Guv'ment keeping track of hams. Low level fly over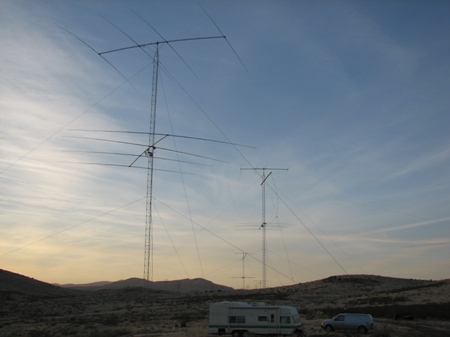 K7EAR towers at sunset, CW operators trailer in foreground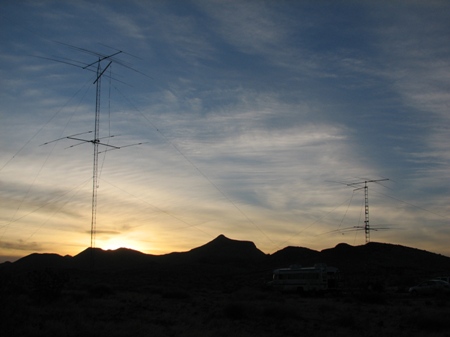 SSB antennas at sunset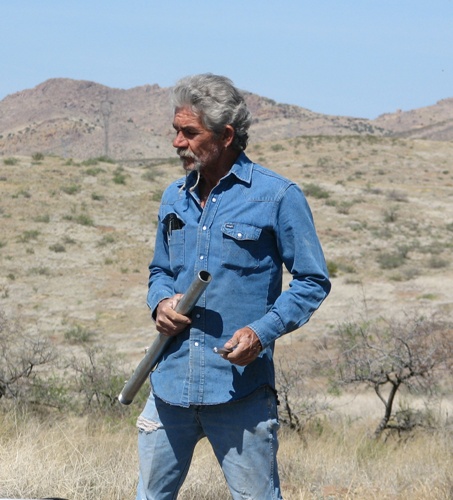 Earl, non ham friend of N7XEU. Great helper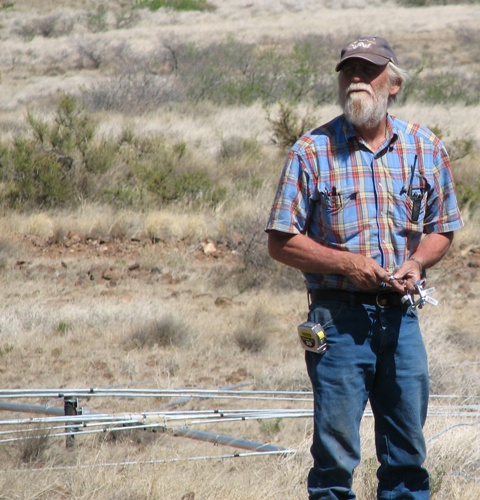 Richard N7XEU asks where does this U- bolt go?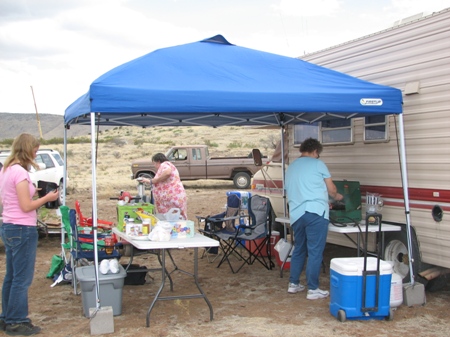 Grace KB7CSE, Beth AA7NW & Cheri preparing lunch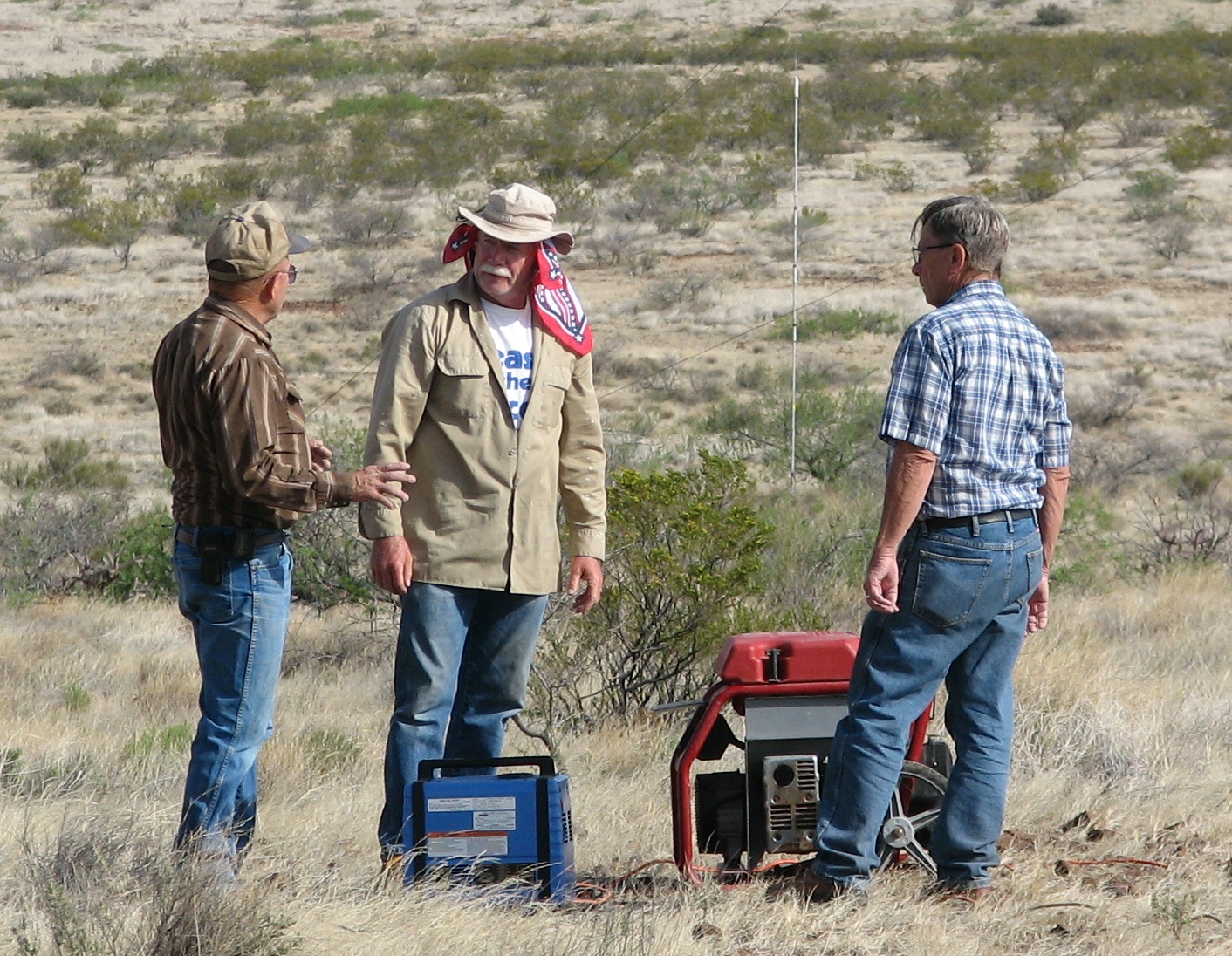 Milt N5IA, Dan K7IA, Larry N5BG discussing generator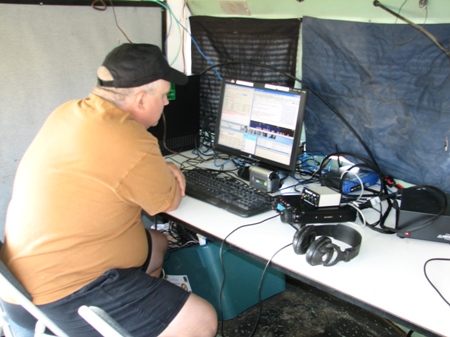 Steve N7SCL working digital RTTY & PSK station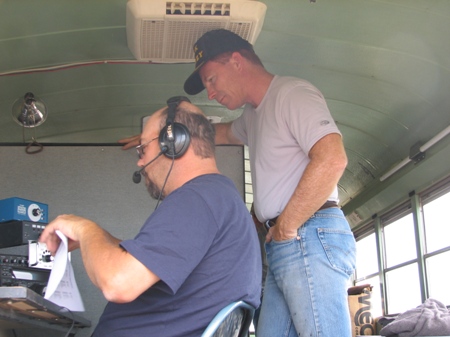 Rick W5CF & Jack KB7ZZY team up on 15 SSB.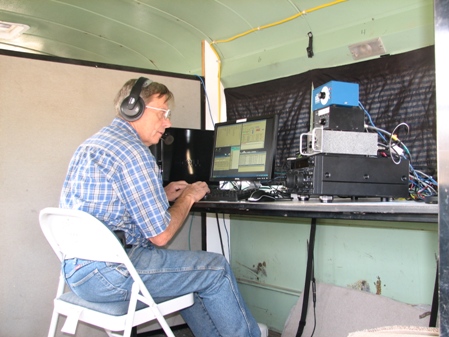 Larry N5BG runnin' 'em on 20 SSB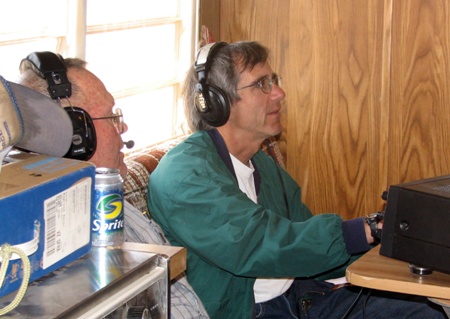 Milt-N5IA & Steve-N2IC doubling up on 40 CW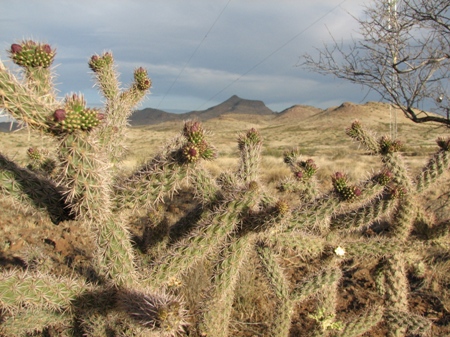 Cholla Cactus, Watch your step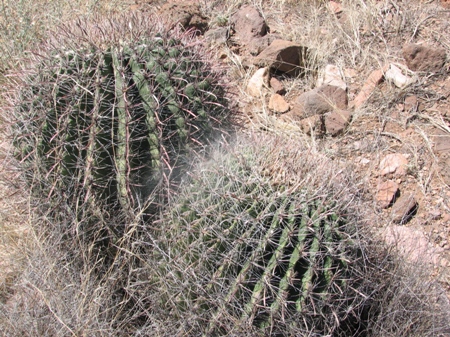 Barrell Cactus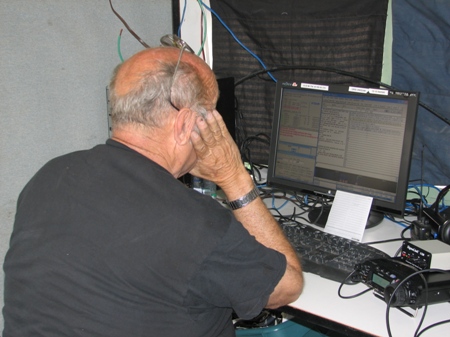 Dave N7AM operating the digital station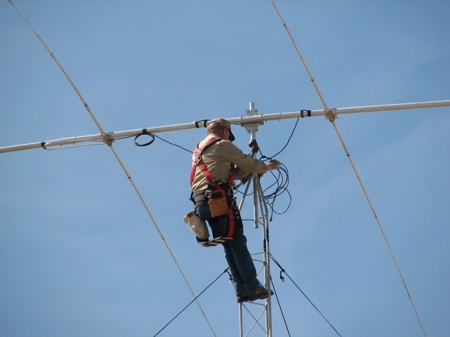 Milt N5IA gets high with 15 mtr phasing harness